yes
November 8, 2023
November Update 2023
It is hard to believe that we are about halfway through the first quarter! Finals may seem far off, but it's never too early to start thinking about connecting with UW Libraries to help you prepare, stress less and succeed. Not sure where to start? Check out our drop-in help sessions and resource reminders in this post!  Grad students: check out the Scholar's Studio coming up and the new, weekly office hours for the Graduate Funding Information Service to help guide you through the process of identifying and applying for grad school funding. Starbucks has reopened in Suzzallo (YAY!)– after you grab a coffee, be sure to peruse the amazing new exhibits on display in Allen Library on your way to class, only during the month of November!
Resource Reminders for Finals
NEWS and STORIES
A conversation with the author of Bridgerton Julia Quinn A fascinating interview from The Daily covering the October 19th event hosted with the UW Eighteenth and Nineteenth Century Graduate Research Cluster.
Exploring Library Careers: UW Libraries Welcomes New Senior Conservator: Are you interested in art, history, science and working in a library or museum? Explore a career in conservation!
Accessible Study Room In Suzzallo – Now More Accessible!
The Secret Life of UW Libraries Catalogers and Metadata Specialists: Student Spotlight
New Exhibits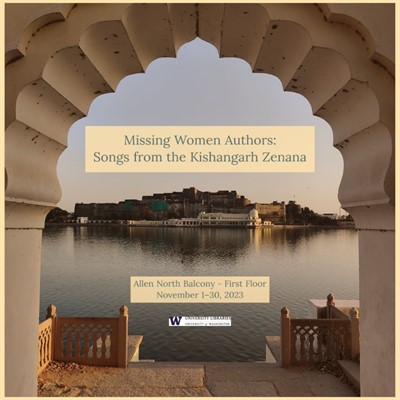 Missing Women Authors: Songs from the Kishangarh Zenana: Display case on Allen Library North Balcony, First Floor: Men (often of privilege) dominate the pages of the canon of Indian devotional literature, but what about women authors? This exhibit presents the case of the talented women surrounding the prolific Nagaridas, alias of Savant Singh, crown-prince of Kishangarh (Rajasthan) in the first half of the eighteenth century. Learn more >
Unveiling Myanmar: Allen Library North Lobby
A month of movie screenings, an exhibit and book talk to learn about #whatshappeninginmyanmar. The multifaceted exhibit explores recent political events in Myanmar (Burma), featuring historical and cultural artifacts and information, and introduces UW Libraries research resources on Myanmar. Film screenings are Wednesdays at 4PM in the Allen Library Auditorium.  Learn more >
Tateuchi East Asia Library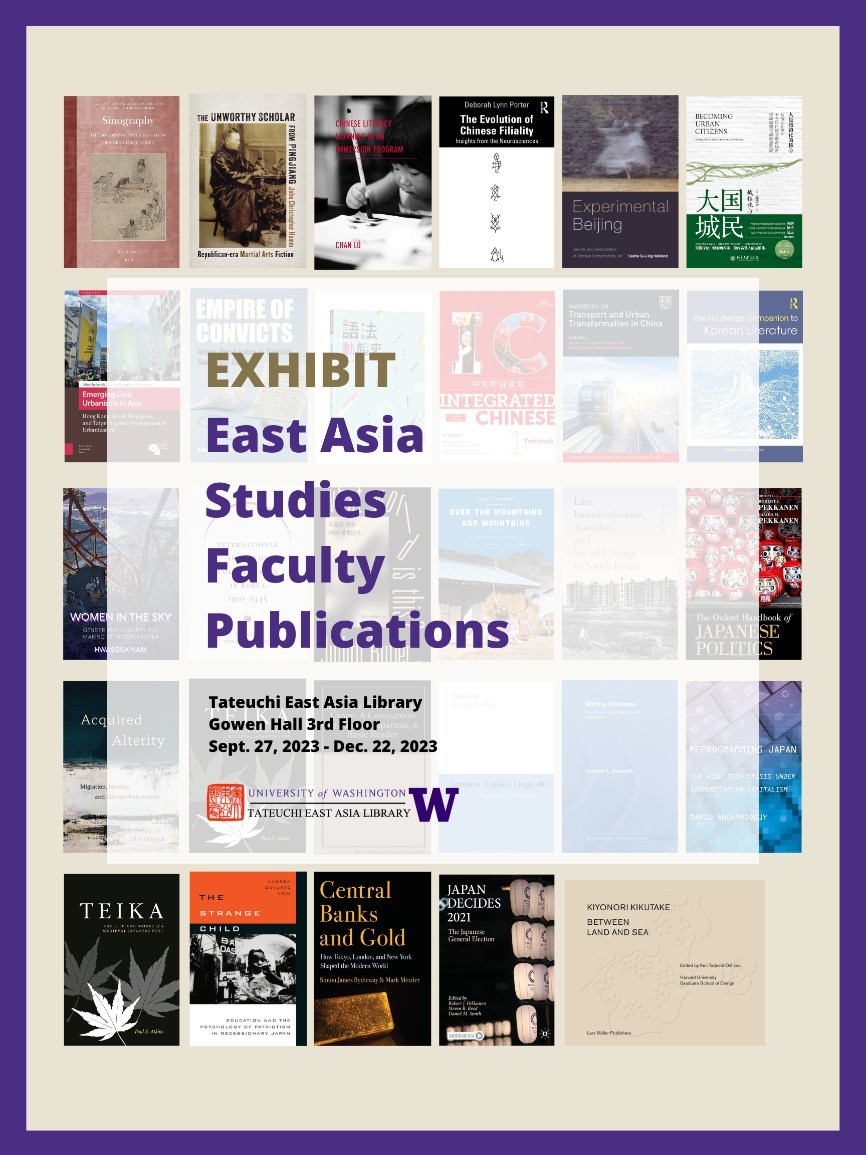 Faculty Showcase: See this impressive collection of recent publications by your UW East Asia studies faculty now on display in the newly-renovated Tateuchi East Asia Library! Learn more >
Kuroshio Odyssey: Maritime Memories, Culture, and Landscape: Through November 28, 2023, the Taiwan Studies Arts & Culture Program welcomes you to the Kuroshio Odyssey: Maritime Memories, Culture, and Landscapes—a serial program that focuses on the diverse Indigenous communities of eastern Taiwan and their stunning natural world. The program features a series of in-person displays, online exhibits, crafting workshops, film screenings, and scholarly roundtables across the UW-Seattle. Events hosted in the Tateuchi East Asia Library include: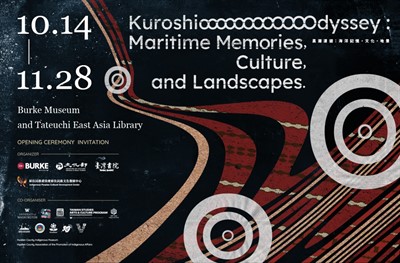 Kuroshio Odyssey: Maritime Memories, Culture, and Landscapes (黑潮漫遊:海洋記憶・文化・地景) Books & Photos: In conjunction with the main exhibit  at the Burke museum, this display of books and photos  focuses on the diverse Indigenous communities of eastern Taiwan. On November 9th, join us for an in-person cultural exchange workshop!
11/9: Indigenous Cultures & Food Cultures Exchange with Sra Kacaw, Dumai Manaaki, and Sayang Anang
Community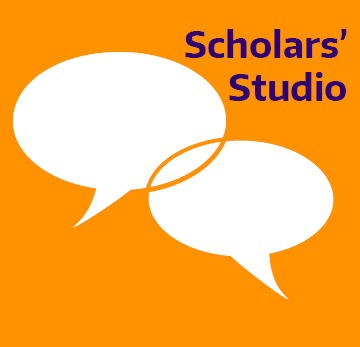 November 14- Scholars' Studio for Graduate Students
Nervous about presenting your thesis or dissertation?  Watch your peers and hear feedback from the UW research community that can help you prepare for your own presentation. Scholars' Studio is a fun, informal virtual event that features 10 rapid-fire ignite-style presentations (5 minutes each) given by graduate students and postdocs doing research on topics related to an interdisciplinary theme.  Hosted by the UW Libraries Research Commons and The Graduate School Core Programs, Scholars' Studio gives students the opportunity to share their research across disciplines, make connections and build presentation skills. Open to any research, practice, or teaching topic in any discipline. RSVP Required. Learn more >
11/17 1-4PM: Karaoke Fridays: Come to enjoy FREE Karaoke at the Tateuchi East Asia Library! Songs of East Asian languages and more are available. No reservation required – first come first serve! Learn more >
Learning Workshops
11/7: Introduction to Accessibility & Data Visualization Workshop (online): Data visualization best practices and tools do not always discuss accessibility, which can exclude many groups of people. This workshop will review ways to make your visualizations more accessible. We will work through a visualization together and add features to make it more accessible.
11/16 ORCID Workshop for Researchers: Funding organizations, publishers, and research institutions are increasingly requiring or asking for ORCID iDs from researchers. Getting and using your free ORCID iD and ORCID record can help you save time and get credit for your work in funding, publishing, and research reporting workflows. Led by the UW ORCID Community Learn more >
11/27: Create the World's Fastest Book: Manifold Workshop: A mix of lecture and hands-on time that you'll spend learning to build a digital book of your own Learn more >
11/20: Metadata Support for UW Libraries Digital Scholarship Platform: High-quality descriptive metadata can make your work more findable and meaningful for users, but platform requirements and related standards aren't always easy to understand. Ask questions and get support for integrating metadata effectively into your work.
Office Hours / Drop-In Help
The Graduate Funding Information Service (GFIS) is hosting drop in hours virtually on Wednesdays from 1:00-2:00p. Open to all current and admitted UW graduate students, this service helps students learn the skills and tools to find funding for graduate school. Learn more >
11/8 Data Visualization Office Hours: Drop by office hours to get help with data visualization! We can help you choose the right tools, find resources and discuss how to prepare your data for visualization. Feel free to attend whether you're just thinking about getting started or are already working on a project. Learn more >
11/16- Data Management & Stewardship Office Hours:  Learn about tips and tools to better help you manage your research data and preserve it for long-term use. We can help with data management plans, help identify campus data resources and experts, and provide information on data sharing, including the UW's data repository, Dryad. Learn more >
Digital Scholarship Project Help Office Hours- Thursdays: Learn about getting started with digital projects at UW. We offer consultations for research and course related projects. Examples include support for digital publishing, building digital exhibits, and more! We can help you find the right tools, resources and instruction whether you're just getting started or are working on an on-going project. Learn more >
Health Sciences REDCAP Trainings
 Provided by the Institute of Translational Health Sciences and UW Health Sciences Library.
Don't Miss It…
Don't miss these ongoing exhibits in Special Collections throughout the year: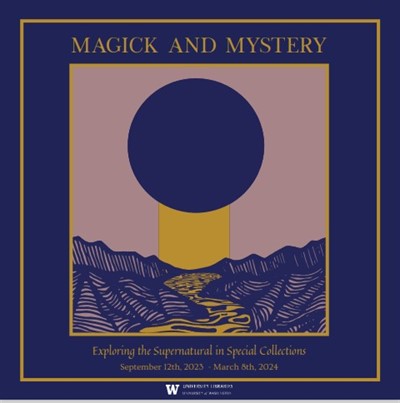 EXHIBIT: Magick and Mystery: Exploring the Supernatural in Special Collections – Explore the supernatural in this exhibit featuring all manner of magic and mischief. Running until the end of Winter Quarter 2024, Magick and Mystery will feature items from Special Collections, in the UW Libraries, on topics ranging from local folklore and mysteries to 19th-century spiritualism, and even TikTok tarot trends. Learn more >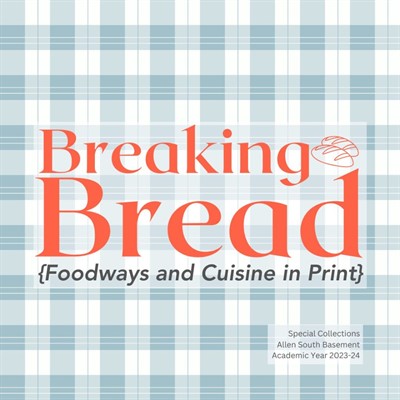 EXHIBIT: Breaking Bread: Foodways and Cuisine in Print – opening September 26 For the 2023-24 academic year, Special Collections is featuring items in our collections that connect to a multitude of different foodways and food cultures. With four rotations at the end of each quarter, the items from Special Collections demonstrate complex systems of cultural celebration, continuance, and suppression that are wrapped up in food systems. Learn more >